Stuart Bramley
2 February 2021
Health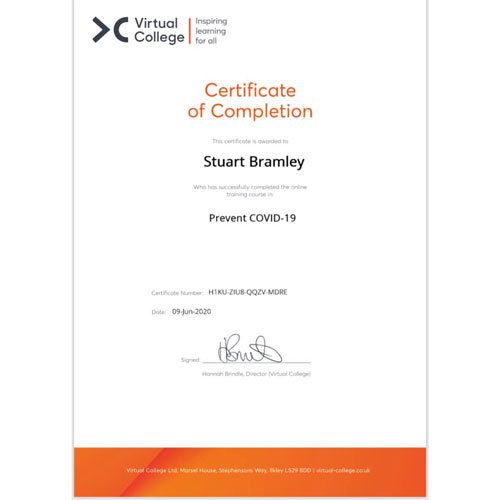 We are proud to tell you that our team are certified to prevent Covid-19.
In today's uncertain world the best we can do is be prepared. With this in mind we ensure that all our team are fully trained to help prevent COVID-19.
Our vigilance doesn't end there either. To enable us to work safely and effectively, we follow government advice to the letter. We additionally review Public Health England's Guidance and Regulations in the Cleaning Sector.